How integrated digital systems enabled Bicycles Online to grow
Identifying the right opportunity – and the right digital systems – have been vital in the online business's success.
Bicycles Online has its roots in bike rental business Manly Bike Tours. In the process of upgrading the company's rental fleet, co-founders Jonathon Allara and James van Rooyen realised that 95 percent of the 300 or so bike brands sold in Australia actually come from just five factories.
A visit to Taiwan and Indonesia resulted in a deal to bring the Polygon brand to Australia, cutting out the usual middlemen. The first container load was ordered with the intention to sell them on eBay, with any unsold bikes going into the rental fleet.
But they sold 130 bikes in the first three weeks, so "we kept doing that", says Allara, gradually increasing the range and eventually establishing Bicycles Online's own ecommerce site.
The business started in an old electrical substation about the size of a two-car garage, not far from the bike rental shop. It subsequently moved to a 600 square metre warehouse space in North Manly, Sydney, and recently moved again to a 1500 square metre warehouse/office in Frenchs Forest.
Bicycles Direct did experiment with a showroom, but enjoyed 40 percent growth almost immediately after a decision to focus on online sales. "It lets us be really good at one channel," Allara told Business IT. "It's a different level of business now."
The company currently has 15 staff in Sydney (plus others offshore), and sells around 25,000 bikes per year.
The Bicycles Direct site is now based on Neto, which provides good integration with other services, including eBay, Amazon and other marketplaces such as Bike Exchange. The ability to maintain consistent stock figures across all platforms is particularly important when it comes to providing a good customer experience without considerable back-office effort.
Similarly, integration with Australia Post, Direct Freight and Fastway is "a huge benefit – it saved a lot of time," says Allara. Transferring information manually invites errors: "that was a problem," he says, but now it is done automatically.
The company offers its customers free delivery, but this integration also means the shipping department sees what each of the three carriers would charge and thus can "always choose the most cost-efficient option."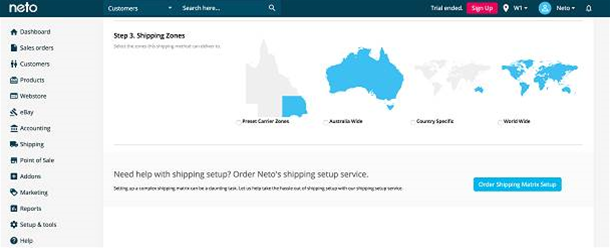 Bicycles Direct also takes advantage of the integration between Neto and email marketing service MailChimp in order to reach particular segments of its customer base.
Adopting cloud-based customer support platform Zendesk "has had a huge benefit for our customer service team," says Allara. That's because it brings all live chat, email and phone interactions together in one system with strong reporting capabilities that help identify areas for improvement.
The Bicycles Direct site includes a Zendesk-based help centre, making it easy for staff to refer customers to content that's relevant to their enquiries.
Staff training and knowledge transfer is handled with the aid of Nextpond, a cloud service that can be used as a repository for all roles and tasks within a business. For example, rather than teaching individual agents how to authorise a product return, Bicycles Direct's customer service manager can document the process – including screen recordings – so it is available for reference when required.
The individual tasks can be chained together to create training programs for new staff. This is "a really useful tool for growing a business," says Allara.
He also speaks highly of the Asana project management system. "It's made our team... a lot more organised" and it includes a Slack-style chat system.
Every project has its own repository – "a 'page' within the program" – bringing together resources from other services such as Gmail and Dropbox, along with dates and timelines, and a mechanism for recording accountability for specific tasks.
Asana helps Allara keep track of key projects, and it makes the business more efficient and effective, he said.
Next: How augmented reality helps Speqs sell more eyewear online