In-depth tests on 17 antivirus and recovery tools reveal which are the best at cleaning infected systems.
Security software is most often judged on how effective it is at keeping malware out. But what about situations where it is asked to deal with existing infections?
Perhaps someone misguidedly disabled their security software, or maybe forgot to renew the subscription and so the stream of updates ceased flowing. Whatever the train of events, the result was that a Windows system has become infected. What do they do next?
Security suites typically include features to clean up existing infections, and there are also recovery tools designed specifically for this task.
Germany-based testing organisation AV-Test.org compared a total of 17 products to find out which could scrub away the unwanted files and restore normal operation.
About the tests
The security suites were tested in two ways: firstly by installing them on an already infected system, and secondly by installing them on a clean system and temporarily switching off the antivirus protection to allow infection. The latter was intended to simulate the situation where the suite does not immediately recognise the malware, for example because the update that would have provided protection wasn't installed until after the infection had occurred.
The clean-up tools were used on already infected systems.
In each case, the quality of the repairs was determined by a bit-by-bit comparison of the cleaned system with a reference system.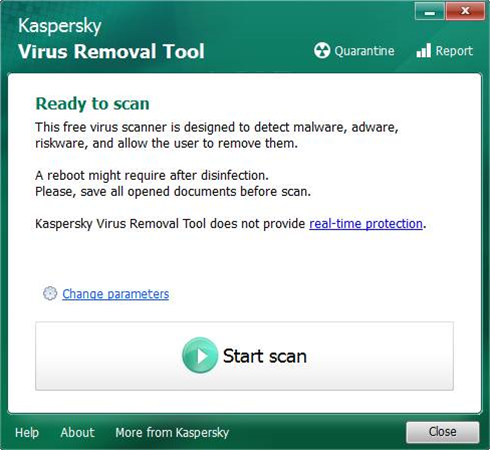 AV-Test noted that these programs can't simply be left to clean up infections on their own – many questions must be answered during the process, "but the time and effort always paid off", the testers noted.
Products tested
The security packages tested were:
The recovery tools tested were:
Next: the best and worst performers