Apple MacBook Pro 13-inch
If you want the very best laptop money can buy, you still can't go far wrong with the MacBook Pro. It offers outstanding 2560 x 1600-pixel display and all the usability touches you expect from Apple, including a huge touchpad that works better than any other laptop.
And if you opt for a Touch Bar-equipped model, you're getting a unique machine. The long, narrow touch-strip screen that runs across the top of the keyboard adapts its functions to match the app you're running, offering context-sensitive functions – and it works beautifully.
The latest range features seventh-generation Intel (Kaby Lake) Core i5 and i7 processors and the result is faster performance than ever. The bad news is that battery life, at least on the Core i5 13.3in model we tested, is worse, by two hours, but other than that the MacBook Pro is better than ever.
It's also impressively slim for a laptop this powerful, but it's not cheap. The $1,899 starting price of the 13in model mightn't sound too bad, but that only includes a 128GB SSD, along with 2.3GHz Core i5 processor, 8GB of RAM and two Thunderbolt 3 ports.
You'll have to pay at least $2,699 for the model with Touch Bar, although that also includes Touch ID fingerprint reader, four Thunderbolt 3 ports, 3.1GHz Core i5 processor and 256GB SSD. Options such as Core i7 processor, and more RAM and storage add significantly to the price.
However, if you need a high-performance laptop for working on the move, there's no better machine.
Dell XPS 13
The Dell XPS 13 has become a firm favourite among Windows laptop buyers – and for good reason. Dell has managed to reduce the bezels to almost nothing and, in doing so, created a luxurious edge-to-edge screen. The result: a 13.3-inch display squeezed into what is, for the rest of the industry, a 12in chassis.
Dell has now updated the iconic laptop with a number of tweaks, including an upgrade to seventh-generation (Kaby Lake) Intel Core processors.
The design remains a phenomenon: sleek and stylish without pretention, with a high-quality display that very nearly lives up to Dell's "InfinityEdge" branding. It's also more than fast enough for most users, battery life remains a strength (at least if you opt for a Full HD rather than a QHD+ screen), and the keyboard and trackpad are a joy to use.
It is pricey, with Dell having just dropped the entry-level Core i5 model. However, for $2,299, you get a seventh-generation Intel Core i7-7560U processor, 8GB of RAM, a fast 256GB PCIe SSD and 13.3in Full HD non-touchscreen display. Higher-end models offer a QHD+ touchscreen display, more RAM and storage, and Windows 10 Pro (and, as is often the case, Dell is currently offering significant discounts off certain models).
The competition is mounting from the likes of the Asus ZenBook 3, for example, but the Dell's luscious, bezel-less screen remains a decisive factor. While the ZenBook 3 features a 12.5in display, Dell offers a 13.3in screen in a similar sized chassis.
Even after two years, the XPS 13's design remains unsurpassed and it remains our favourite Windows laptop.
MacBook
The 12in MacBook is a sub-1kg wonder, although it does have limitations. The latest models include seventh-generation Intel processors, but they're low-powered chips, starting with 1.2GHz Core m3. And don't be fooled by the higher-end options – the 1.3GHz Core i5 and 1.4GHz Core i7 are both low-powered processors that are faster than the Core m3 but significantly slower than full-powered i5 and i7 chips.
As a result, the MacBook isn't really suitable for sustained, heavy workloads. Apple has, however, upped the speed of the solid state drives, so the latest models are more than snappy enough for general-purpose business and productivity tasks.
Connectivity is limited to a single Type-C USB port, and it's relatively expensive for the processing power on offer, starting at $1,899. A MacBook Pro could be a better option for many business users.
Still, if you value portability above everything else, the MacBook is astonishingly good. The keyboard mechanism has been improved to match the 2016 MacBook Pro and the large trackpad is a pleasure to use, as is the stunning 2304 x 1440-pixel 12in display.
Lenovo X1 Carbon
In the same way that Dell created a 13in laptop that felt like a 12in machine with the XPS 13, Lenovo has created a 14in laptop with the weight and dimensions of a 13in device. The fifth generation X1 Carbon is now even thinner and lighter, at 16mm and 1.1kg respectively.
Yet packed into that slim chassis is a full-powered, seventh-generation Intel Core i5 or i7 chip and fast PCIe SSD with 256GB or more capacity. And while performance certainly isn't lacking, neither is battery life – the X1 Carbon should last all day under most circumstances.
Apart from its size, the X1 Carbon is a standard laptop – there's no touchscreen option available – but it gets a lot of things right.
The keyboard has the same great feel as every ThinkPad, and combined with a touchpad that now supports the Microsoft Precision specification, the Lenovo X1 Carbon is a machine that power users will adore.
A range of configurations are available, with prices starting at $2,099 (though discounts are currently available).
Asus ZenBook 3
If you're in the market for an ultraportable laptop you'll no doubt already have eyed up the 12in MacBook – but you may well have been unsure whether the low-power processor will meet your needs, or indeed unsure about switching to macOS.
The 12.5in Asus ZenBook 3 makes a very interesting alternative. It's just as compact and nearly as beautiful, it runs Windows, and it offers significantly better performance, running a full-powered, seventh-generation Core i5-7200U or Core i7- 7500U.
For sure, there are trade-offs. One of the MacBook's killer features is its exceptional battery life, and the ZenBook 3's doesn't come close. The keyboard and trackpad don't have such a premium feel, and the single USB Type-C port feels like a missed opportunity too, even if you get an adapter in the box.
It was initially pricey, but we've seen the Core i7 model being discounted for under $2,000 – and that includes a 512GB SSD and Windows 10 Pro. That's a lot for the money in a small, sub-1kg unit.
Asus ZenBook UX330UA
If you're looking for a powerful 13in laptop but your budget can't stretch to a Dell XPS 13, the ASUS ZenBook UX3300UA is a pretty good alternative. Coming in under $1,500, UX3300UA offers plenty of power and features for the money, including a seventh-generation Intel Core i7-7500U processor, 8GB of RAM, 256GB SSD, 13.3in Full HD display, Windows 10 Pro and a good complement of ports.
There are tell-tale signs of its budget pedigree, however. The build quality feels cheap, with the casing allowing too much flex for our liking, and it has a standard SATA3 SSD rather than the faster PCIe type inside the likes of the XPS 13 and MacBook. 
But the performance is good, battery life is impressive, and at just 1.2kg, it's extremely light for a 13in notebook. The ZenBook UX330UA worth considering if you're looking a good all-rounder at a good price.
HP Stream 11 Pro G3
Fancy a compact Windows 10 laptop for under $500? There are a few options, but the HP Stream 11 Pro G3 is one of the better ones.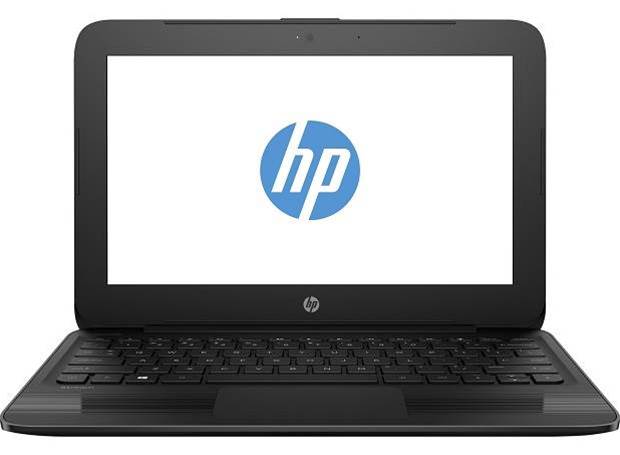 This is a beefed-up version of HP's budget Windows laptop, offering 4GB of RAM and 64GB of built-in storage, compared to the entry-level Stream 11's modest 2GB and 32GB respectively.
The Pro G3 includes Windows 10 Pro too, instead of the Home edition – which is a great addition for the money, with its extra security and business features such as Bitlocker. And it comes in a more understated black, rather than the entry-level model's range of lively colours.
The slim, lightweight chassis weighs a super-portable 1.18kg and features a 11.6in, 1366 x 768-pixel screen. This is a laptop you can genuinely sling in a bag every day.
It's more versatile than a Chromebook, but it still works well with online apps. It's able to run Windows software if you're sensible about your requirements or pair it with a large-capacity microSD card – the in-built 64GB could fill up quickly.
Performance from the 1.6GHz Intel Celeron N3060 processor is unsurprisingly modest, but Windows 10 still feels pretty sprightly. Battery life is decent, too.
If you're prepared to compromise performance further, the entry-level Stream 11 costs under $370 and an older model, with a Celeron N3050 processor, is still available for just $275.
Next: Best high-performance 15in laptops