From budget convertibles to high-performance portables, we've selected the best laptops for a wide range of needs.
Laptops come in a huge range of sizes, form factors, specifications, options and prices – and trying to balance all these factors and choose the right one for your needs can be a minefield. To help you make your decision, we've selected the best laptops that we've reviewed over the past year or so.
Here you'll find just about every type of laptop there is – including ultraportable laptops, high-performance 15in laptops and 2-in-1 hybrids.
These are by no means the only good laptops available, however. You should definitely shop around and do your homework to ensure you choose the right one for your needs – considering how and where you want to use the device, what applications you run and, of course, your budget.
So, at the end of this feature we've included a buyer's guide to the features that you need to consider, and specifications that you need to understand, before shelling out your hard-earned. First, however, here are the key specs of our recommended laptops.
Best laptops at a glance
| | | | | | | |
| --- | --- | --- | --- | --- | --- | --- |
| | Price | Weight and form factor | Display | Processor | Storage and RAM | OS |
| Apple MacBook Pro 13-inch | $1,899 – $2,999+ | 1.37kg clamshell laptop | 13.3in, 2560 x 1600 pixels non-touch | Intel Core i5-7360U, i5-7267U, i5-7287U, i7-7660U or i7-7567U | 128GB, 256GB, 512GB or 1TB PCIe SSD; 8GB or 16GB RAM | macOS Sierra |
| Dell XPS 13 | $2,299 – $2,999 | 1.29kg clamshell laptop | 13.3in, 1920 x 1080 non-touch or 3200 x 1800 touch | Intel Core i7-7560U | 256GB or 512GB PCIe SSD; 8GB or 16GB RAM | Windows 10 Home or Pro |
| Asus ZenBook UX330UA | $1,499 | 1.2kg clamshell laptop | 13.3in, 1920 x 1080 non-touch | Intel Core i7-7500U | 256GB SATA3 SSD; ; 8GB RAM | Windows 10 Pro |
| Lenovo X1 Carbon | $2,099 – $2,599+ | 1.1kg clamshell laptop | 14in, 1920 x 1080 or 2560 x 1440 non-touch | Intel Core i5-7200U, i5-7300U, i7-7500U or i7-7600U | 256GB, 512GB or 1TB PCIe SSD; 8GB or 16GB RAM | Windows 10 Home or Pro |
| Apple MacBook | $1,899 – $2,349+ | 0.92kg clamshell laptop | 12in, 2304 x 1440 non-touch | Intel Core m3-7Y32, i5-7Y54 or i7-7Y75 | 256GB or 512GB PCIe SSD; 8GB or 16GB RAM | macOS Sierra |
| Asus Zenbook 3 | $1,999 | 0.91kg clamshell laptop | 12.5in, 1920 x 1080 non-touch | Intel Core i7 7500U | 512GB SATA3 SSD; 8GB RAM | Windows 10 Pro |
| Asus ZenBook UX330UA | $1,499 | 1.2 clamshell laptop | 13.3in, 1920 x 1080 non-touch | Intel Core i7 7500U Processor | 256GB SATA3 SSD; 8GB RAM | Windows 10 Pro |
| HP Stream 11 Pro G3 | $499 | 1.18kg clamshell laptop | 11.6in 1366 x 768 non-touch | Intel Celeron N3060 | 64GB eMMC | Windows 10 Pro |
| Dell XPS 15 | $2,499 – $3,699+ | 2kg clamshell laptop | 15.6in, 1920 x 1080 non-touch or 3840 x 2160 touch | Intel Core i7-7700HQ | 256GB, 512GB or 1TB PCIe SSD; 8GB – 32GB RAM | Windows 10 Home or Pro |
| Apple MacBook Pro 15-inch | $3,499 – $4,099+ | 1.83kg clamshell laptop | 15.4in, 2880 x 1800 non-touch | Intel Core i7-7700HQ, i7-7820HQ or i7-7920HQ | 128GB, 256GB, 512GB, 1TB or 2TB PCIe SSD; 16GB RAM | macOS Sierra |
| Dell Precision 5520 | $5,578 – $7,180+ | 1.78kg clamshell laptop | 15.6in, 1920 x 1080 non-touch or 3840 x 2160 touch | Intel Core i5-7300HQ, i5-7440HQ, i7-7820HQ, Xeon E3-1505M v5 or Xeon E3-1505M v6 | 256GB, 512GB, 1TB or 2TB SATA or PCIe SSD; 8GB – 32GB RAM | Windows 10 Pro |
| Microsoft Surface Pro | $1,199 – $3,999 | 784g detachable hybrid | 12.3in, 2736 x 1824 touch | Intel Core m3-7Y30, i5-7300U or i7-7660U | 128GB, 256GB, 512GB or 1TB PCIe SSD; 4GB, 8GB or 16GB RAM | Windows 10 Pro |
| HP Elitebook X360 | $1,999 – $3,499 | 1.28kg flip-over hybrid | 13.3in, 1920 x 1080 touch | Intel Core i5-7200U, i5-7300U or i7-7600U | 128GB SATA SSD or 256GB or 512GB PCIe SSD; 8GB or 16GB RAM | Windows 10 Home or Pro |
| Toshiba Portégé X20 | $2,145 – $2,915 | 1.12kg flip-over hybrid | 12.5in, 1920 x 1080 touch | Intel Core i5-7200U, i5-7300U, Core i7-7500U, i7-7600U | 256GB or 512GB SATA or PCIe SSD; 8GB or 16GB RAM | Windows 10 Pro |
| Dell XPS 13 2-in-1 | $2,299 – $2,799 | 1.24kg flip-over hybrid | 13.3in, 1920 x 1080 or 3200 x 1800 touch | Intel Core i5-7Y54 or i7-7Y75 | 256GB or 512GB PCIe SSD; 8GB or 16GB SSD | Windows 10 Home or Pro |
| Lenovo Yoga Book | $699 (Android) or $899 (Windows) | 690g flip-over hybrid | 10.1in, 1920 x 1200 touch | Intel Atom x5-Z8550 | 64GB; 4GB RAM | Android 6.0 or Windows 10 Home |
| Dell Inspiron 11 3000 2-in-1 | $399 – $699 | 1.39kg flip-over hybrid | 11.6in 1366 x 768 touch | Intel Celeron N3060, Pentium N3710 or Core m3-7Y30 | 32GB eMMC or 128GB SATA SSD; 4GB RAM | Windows 10 Home |
| Dell Chromebook 11 2-in-1 | $864.60 – $969.10 | 1.43kg flip-over hybrid | 11.6in 1366 x 768 touch | Intel Celeron N3060 | 16GB, 32GB or 64GB SSD; 4GB RAM | Chrome OS |
Next: Best ultraportable laptops
Apple MacBook Pro 13-inch
If you want the very best laptop money can buy, you still can't go far wrong with the MacBook Pro. It offers outstanding 2560 x 1600-pixel display and all the usability touches you expect from Apple, including a huge touchpad that works better than any other laptop.
And if you opt for a Touch Bar-equipped model, you're getting a unique machine. The long, narrow touch-strip screen that runs across the top of the keyboard adapts its functions to match the app you're running, offering context-sensitive functions – and it works beautifully.
The latest range features seventh-generation Intel (Kaby Lake) Core i5 and i7 processors and the result is faster performance than ever. The bad news is that battery life, at least on the Core i5 13.3in model we tested, is worse, by two hours, but other than that the MacBook Pro is better than ever.
It's also impressively slim for a laptop this powerful, but it's not cheap. The $1,899 starting price of the 13in model mightn't sound too bad, but that only includes a 128GB SSD, along with 2.3GHz Core i5 processor, 8GB of RAM and two Thunderbolt 3 ports.
You'll have to pay at least $2,699 for the model with Touch Bar, although that also includes Touch ID fingerprint reader, four Thunderbolt 3 ports, 3.1GHz Core i5 processor and 256GB SSD. Options such as Core i7 processor, and more RAM and storage add significantly to the price.
However, if you need a high-performance laptop for working on the move, there's no better machine.
Dell XPS 13
The Dell XPS 13 has become a firm favourite among Windows laptop buyers – and for good reason. Dell has managed to reduce the bezels to almost nothing and, in doing so, created a luxurious edge-to-edge screen. The result: a 13.3-inch display squeezed into what is, for the rest of the industry, a 12in chassis.
Dell has now updated the iconic laptop with a number of tweaks, including an upgrade to seventh-generation (Kaby Lake) Intel Core processors.
The design remains a phenomenon: sleek and stylish without pretention, with a high-quality display that very nearly lives up to Dell's "InfinityEdge" branding. It's also more than fast enough for most users, battery life remains a strength (at least if you opt for a Full HD rather than a QHD+ screen), and the keyboard and trackpad are a joy to use.
It is pricey, with Dell having just dropped the entry-level Core i5 model. However, for $2,299, you get a seventh-generation Intel Core i7-7560U processor, 8GB of RAM, a fast 256GB PCIe SSD and 13.3in Full HD non-touchscreen display. Higher-end models offer a QHD+ touchscreen display, more RAM and storage, and Windows 10 Pro (and, as is often the case, Dell is currently offering significant discounts off certain models).
The competition is mounting from the likes of the Asus ZenBook 3, for example, but the Dell's luscious, bezel-less screen remains a decisive factor. While the ZenBook 3 features a 12.5in display, Dell offers a 13.3in screen in a similar sized chassis.
Even after two years, the XPS 13's design remains unsurpassed and it remains our favourite Windows laptop.
MacBook
The 12in MacBook is a sub-1kg wonder, although it does have limitations. The latest models include seventh-generation Intel processors, but they're low-powered chips, starting with 1.2GHz Core m3. And don't be fooled by the higher-end options – the 1.3GHz Core i5 and 1.4GHz Core i7 are both low-powered processors that are faster than the Core m3 but significantly slower than full-powered i5 and i7 chips.
As a result, the MacBook isn't really suitable for sustained, heavy workloads. Apple has, however, upped the speed of the solid state drives, so the latest models are more than snappy enough for general-purpose business and productivity tasks.
Connectivity is limited to a single Type-C USB port, and it's relatively expensive for the processing power on offer, starting at $1,899. A MacBook Pro could be a better option for many business users.
Still, if you value portability above everything else, the MacBook is astonishingly good. The keyboard mechanism has been improved to match the 2016 MacBook Pro and the large trackpad is a pleasure to use, as is the stunning 2304 x 1440-pixel 12in display.
Lenovo X1 Carbon
In the same way that Dell created a 13in laptop that felt like a 12in machine with the XPS 13, Lenovo has created a 14in laptop with the weight and dimensions of a 13in device. The fifth generation X1 Carbon is now even thinner and lighter, at 16mm and 1.1kg respectively.
Yet packed into that slim chassis is a full-powered, seventh-generation Intel Core i5 or i7 chip and fast PCIe SSD with 256GB or more capacity. And while performance certainly isn't lacking, neither is battery life – the X1 Carbon should last all day under most circumstances.
Apart from its size, the X1 Carbon is a standard laptop – there's no touchscreen option available – but it gets a lot of things right.
The keyboard has the same great feel as every ThinkPad, and combined with a touchpad that now supports the Microsoft Precision specification, the Lenovo X1 Carbon is a machine that power users will adore.
A range of configurations are available, with prices starting at $2,099 (though discounts are currently available).
Asus ZenBook 3
If you're in the market for an ultraportable laptop you'll no doubt already have eyed up the 12in MacBook – but you may well have been unsure whether the low-power processor will meet your needs, or indeed unsure about switching to macOS.
The 12.5in Asus ZenBook 3 makes a very interesting alternative. It's just as compact and nearly as beautiful, it runs Windows, and it offers significantly better performance, running a full-powered, seventh-generation Core i5-7200U or Core i7- 7500U.
For sure, there are trade-offs. One of the MacBook's killer features is its exceptional battery life, and the ZenBook 3's doesn't come close. The keyboard and trackpad don't have such a premium feel, and the single USB Type-C port feels like a missed opportunity too, even if you get an adapter in the box.
It was initially pricey, but we've seen the Core i7 model being discounted for under $2,000 – and that includes a 512GB SSD and Windows 10 Pro. That's a lot for the money in a small, sub-1kg unit.
Asus ZenBook UX330UA
If you're looking for a powerful 13in laptop but your budget can't stretch to a Dell XPS 13, the ASUS ZenBook UX3300UA is a pretty good alternative. Coming in under $1,500, UX3300UA offers plenty of power and features for the money, including a seventh-generation Intel Core i7-7500U processor, 8GB of RAM, 256GB SSD, 13.3in Full HD display, Windows 10 Pro and a good complement of ports.
There are tell-tale signs of its budget pedigree, however. The build quality feels cheap, with the casing allowing too much flex for our liking, and it has a standard SATA3 SSD rather than the faster PCIe type inside the likes of the XPS 13 and MacBook. 
But the performance is good, battery life is impressive, and at just 1.2kg, it's extremely light for a 13in notebook. The ZenBook UX330UA worth considering if you're looking a good all-rounder at a good price.
HP Stream 11 Pro G3
Fancy a compact Windows 10 laptop for under $500? There are a few options, but the HP Stream 11 Pro G3 is one of the better ones.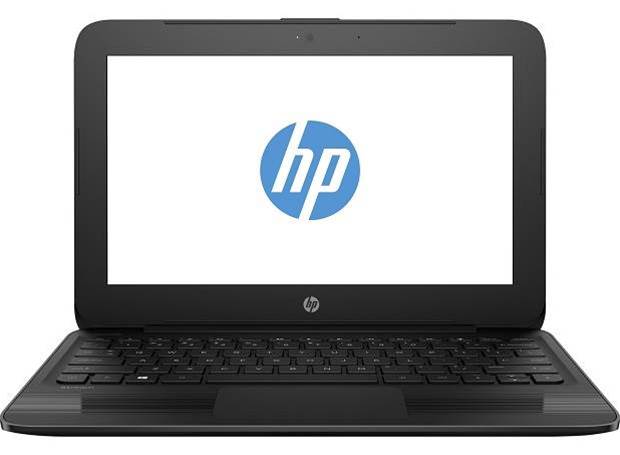 This is a beefed-up version of HP's budget Windows laptop, offering 4GB of RAM and 64GB of built-in storage, compared to the entry-level Stream 11's modest 2GB and 32GB respectively.
The Pro G3 includes Windows 10 Pro too, instead of the Home edition – which is a great addition for the money, with its extra security and business features such as Bitlocker. And it comes in a more understated black, rather than the entry-level model's range of lively colours.
The slim, lightweight chassis weighs a super-portable 1.18kg and features a 11.6in, 1366 x 768-pixel screen. This is a laptop you can genuinely sling in a bag every day.
It's more versatile than a Chromebook, but it still works well with online apps. It's able to run Windows software if you're sensible about your requirements or pair it with a large-capacity microSD card – the in-built 64GB could fill up quickly.
Performance from the 1.6GHz Intel Celeron N3060 processor is unsurprisingly modest, but Windows 10 still feels pretty sprightly. Battery life is decent, too.
If you're prepared to compromise performance further, the entry-level Stream 11 costs under $370 and an older model, with a Celeron N3050 processor, is still available for just $275.
Next: Best high-performance 15in laptops
Dell XPS 15
If you've been wishing for a high-powered laptop that doesn't weigh a ton, the Dell XPS 15 packs a huge amount of wallop into every one of its 2,000 grams. 
There aren't many 2kg laptops that can really smash through the latest games, for instance, but the XPS 15 is one of them, thanks to the immensely capable NVIDIA GeForce GTX 1050 graphics chip.
This is a laptop that's capable of much, much more than taking on aliens or bad guys, however. The 2017 XPS 15 has a seventh-generation quad-core Intel Core i7-7700HQ processor, which provides enough power to handle even the most demanding workloads.
Even more impressive, we got double the battery life of last year's model in our testing. Based on these results, it should last a full day without a charge under most circumstances – an outstanding feat for a high-powered system.
Considering what's on offer, the XPS 15 is good value too. Even the entry-level $2,499 model includes the Core i7-7700HQ and GTX 1050, along with a fast 256GB PCIe SSD, 8GB of RAM and Full HD non-touchscreen display. Higher-end models offer a luxurious 4K touchscreen, up to 32GB of RAM and up to 1TB of storage.
Like its smaller sibling, the XPS 15 offers adequate expansion options – one Thunderbolt 3 and two USB 3.0 ports. If you want a fingerprint reader and advanced security, however, you'll have to look elsewhere – such as the Dell Precision 5520.  
But if you want a powerful, reasonably affordable 15in laptop, they don't come any better. 
Apple MacBook Pro 15-inch
The 15-inch MacBook Pro is even more expensive than the 13-inch model, starting at $3,499 –although that includes a super-quick seventh-generation quad-core 2.8GHz Intel Core i7 processor, 16GB of RAM, 256GB SSD and dedicated Radeon Pro 555 graphics chip, as well as Touch Bar, Touch ID and four Thunderbolt 3 ports. Again, there are plenty of options to beef up the specs – and the price!
However, what you're getting is effectively a high-performance workstation with the superb trackpad and keyboard you'd expect from Apple, along with an unbeatable 15.4in, 2880 x 1800-pixel display.
And considering it houses all that power and a full-size notebook screen, the MacBook Pro 15-inch is almost unbelievably elegant and thin, weighing just 1.83kg.
Dell Precision 5520
The new Dell Precision 5520 banishes memories of bulky workstations by cramming the seventh-generation quad-core Intel processors and high-end graphics processing inside a sleek metal and carbon fibre frame. It's a business-grade workstation with a 15.6in screen inside a 14in, 1.78kg chassis, thanks largely to ultra-thin bezels.
It's expensive, though, with pricing starting at $5,578 – and that entry-level model only offers a Full HD screen, bog standard 256GB SATA SSD and basic graphics. However, there are loads of options to upgrade to high-end Nvidia Quadro M1200 graphics, up to 32GB of RAM, a faster PCIe SSD (ranging from up to 1TB) and 4K screen. You can also bump up the processor to a quad-core Core i7 or even a beefy 3.0GHz Xeon E3-1505M v6 processor.
However, all this versatility adds to an already high price. Prices reach beyond an eye-watering $7,000 – although at the time of writing, Dell had one model on special for under $3,700.
But what you're paying more for with the Precision 5520 is a business system that offers a generous three-year, one-site, next-day warranty, along with advanced features for enterprise-grade security and system administration.
If you need true workstation performance and capabilities in a lightweight package, the Precision might well justify its cost.
Next: Best hybrid laptops
Microsoft Surface Pro
We've been using the Surface Pro series since the third generation, and there's no doubt the 2017 version is the best one yet. We tested the Intel Core i7-7660U model and it delivered very good performance and much improved battery life – in fact, it should go all day on one charge under most circumstances.
The Surface Pro is also very versatile – and not just because it's a hybrid that can operate as a tablet or a laptop. It offers six different configurations for different needs and budgets, ranging from $1,119 (with Intel Core m3, 4GB RAM and 128GB SSD) to $3,999 (with Intel Core i7, 16GB RAM and 1TB SSD). And apart from the entry-level Core m3, they all have full-powered, seventh-generation Core i5 or i7 processors.
Disappointingly, the Type Cover keyboard and Surface Pen still have to be purchased separately, but otherwise, the Surface Pro is a high-quality device, with excellent screen, keyboard and kickstand. The Surface Pro is facing increasing competition, but if you want the versatility, the Surface Pro is still the best device around.
HP Elitebook X360
HP's business ultrabooks are generally superb, and the Elitebook X360 is no exception to this trend. It's a premium convertible 13.3in laptop, with pricing starting at $1,999 – and that entry-level model only includes a 128GB SSD and Windows 10 Home, along with an Intel Core i5-7200U processor and 8GB of RAM.
Thankfully, there are six other configurations to choose from, with pricing ranging up to $3,499 – and that high-end model offering a Core i7-7600U, 16GB of RAM and 512GB PCIe SSD. All but the entry-level model include Windows 10 Pro.
Sleek, attractive, and dripping with power and functionality, this machine is a mightily capable business powerhouse. The Elitebook X360 is one of the most versatile and well-rounded convertible laptops we've seen. It's got all the ports you could wish for and more than enough raw horsepower to handle just about anything you can throw at it without sacrificing its thin, lightweight design. It's also packed to the gunnels with enterprise security and management features, along with the option to add 4G broadband capability.
It's not perfect – the screen is somewhat disappointing, and the Active Pen feels a tad superfluous – but it's one of the best business laptops around. For business users who want to maximise their productivity, the HP Elitebook X360 is a must-have for your shortlist.
Toshiba Portégé X20
The Portégé X20 is Toshiba's latest stab at reclaiming some of the ground stolen by Apple and others in the business-class market. This sleek 12.5in 2-in-1 laptop is packing some serious specs, including powerful internal hardware, stonking battery life and enterprise-grade biometric security.
Don't be fooled by its unassuming exterior – under its demure shell, the Toshiba Portégé is secretly an enterprise-grade powerhouse. It blows other ultraportables out of the water, and even manages to match the mighty Dell XPS 13 in terms of raw performance.
Toshiba has also managed to pack in a superbly high-quality display. The resolution might not match up to more impressive rivals, but in terms of colour accuracy, contrast and general fidelity, it's a professional-grade panel.
It's not cheap though. Prices start at $2,145, which includes an Intel Core i5-7200U processor, 8GB of RAM and 256GB PCIe solid state drive. There are five other models, ranging in price up to $2,915 – which gets you a Core i7-7600U, 16GB of RAM and 512GB PCIe SSD.
That entry-level price is around $150 dearer than an equivalent Surface Pro or XPS 13, although you're getting plenty for your money – including Windows 10 Pro and business-grade security features.
There are few niggles, like the fan noise and small trackpad, that we'd prefer not to see in a premium laptop. However, there's still an awful lot to recommend the Toshiba Portégé X20, and if you can look past those niggles, you'll find yourself with a very capable and versatile business hybrid.
XPS 13 2-in-1
Looking for a hybrid version of Dell's much-loved XPS 13 laptop? The XPS 13 2-in-1 could be what you're after, but you should aware that there are more differences between the two models than a flip-over screen.
The 2-in-1 is slimmer and lighter than the XPS 13 laptop, but to get that size reduction, Dell has used lower-powered Intel Y-series processors rather than the full-powered Core i5 and i7 chips in the XPS 13. The Y-series chips offer lower power consumption and better thermal management, but performance is a significant compromise.
Otherwise, the XPS 13 2-in-1 is a well-designed, very usable device. But it's also pricey, starting at $2,299 and ranging up to $2,799. The entry-level model includes a Core i5-7Y54 processor, 8GB of RAM, 256GB PCIe SSD and 13.3in Quad HD+ display, while the higher-end versions offer a Core i7-7Y75 chip and, depending on the model, double the RAM and storage. If battery life is more important to you than the Quad HD+ display, some of the business models offer a Full HD screen instead.
For similar pricing, you can pick up the full-powered XPS 13 laptop – so the question is whether you're prepared to trade that performance for the added versatility of the 2-in-1.
Lenovo Yoga Book
The Lenovo Yoga Book is a 2-in-1 laptop that that's like no other. It's incredibly thin and light for a flip-over-style convertible, weighing under 1kg.
But even more notable is the futuristic 'Halo' keyboard which, in laptop mode, shines out of a completely flat touch-sensitive surface. Tap a button and the keyboard becomes a second tablet surface, directly mirroring the main screen, allowing you to draw and write with the supplied stylus.
Alternatively, you to draw or write on actual paper over the top of the tablet area using the 'Real Pen' stylus, which can become a ballpoint pen by slotting in one of the supplied ink cartridges. Microsoft OneNote simultaneously creates a digital record.
On the downside, the Halo keyboard lacks the usability of a real keyboard, battery life is average and the Atom processor is not a great performer. In the $899 Windows model, that chip feels rather sluggish, but the Android version not only runs more smoothly, but it's also great value at $699 – and remember, that also includes a keyboard.
Dell Inspiron 11 3000 2-in-1
Since we reviewed it last year, Dell has taken Inspiron 11 3000 2-in-1 down market, which is both good and bad news.
The bad news is the new casing looks and feels cheaper, and, overall, the range's specs are less compelling now than they were last year.
The good news is it's cheaper.  The entry-level model costs just $399, but that includes an Intel Celeron N3060 processor and a mere 32GB of eMMC storage (though more can be added with a Micro SD card).
The better-value option in our opinion is the $699 model, with a decent Core m3-7Y30 processor and 128GB SSD.
There are still compromises as you'd expect at this price, such as the 11.5in, 1366 x 768-pixel screen. But if you're after an ultraportable hybrid laptop on a budget, there aren't many better options.
Dell Chromebook 11 2-in-1
Do you only use cloud apps? That opens up your laptop choices to include Chromebooks. These run Google's lightweight Chrome OS, which means they don't need high-powered processors or much hard disk space – and they're generally cheaper than Windows or Mac equivalents.
Not being able to run Windows or Mac apps is both a drawback and a benefit. It means they're easier to keep secure and to manage, making them ideal for schools or businesses that only run cloud apps.
Most Chromebooks are regular clamshell laptops without touchscreens, but as the name suggests, Dell Chromebook 11 2-in-1 is a hybrid – flip over the screen and it becomes a tablet, with an 11.6in, 1,366 x 768-pixel touchscreen.
Inside is an Intel Celeron N3060 and 4GB of RAM, so it's plenty powerful enough for Chrome OS. Dell gives you a choice of 16GB, 32GB or 64GB SSD.
Weighing 1.43kg, it might be a little chunky, but it's designed to withstand the hustle and bustle of a classroom, with 'Drop Protection', rubberised edges and a sealed, spill-resistant keyboard.
With prices starting at $865, the Dell isn't as cheap as some other Chromebooks, but you're getting 2-in-1 versatility, a touchscreen, pretty good performance and a robust design.
Next: Laptop buyer's guide
Laptop buyer's guide
Still unsure about which laptop to choose? Need some help understanding the specifications? Here's a buyer's guide to the features and specifications typically on offer.
Size and weight
Size isn't particularly important if you just want to take your laptop home to finish some work. But it's a different story if you take it with you to visit clients, attend conferences, on flights and so on. If you do regularly carry a notebook around with you, a 500g difference in weight can make a lot more difference than it sounds.
The size of a notebook is generally determined by the screen size, though some models have narrower bezels which slightly reduce the overall dimensions. But by and large, if mobility matters to you, look for a model with a 13-inch screen or smaller. If not, you might appreciate the extra screen size of a 15-inch notebook.
Manufacturers tend to make a big deal about just how thin their notebooks are, but does a millimetre or two really make much difference, especially if it means sacrificing ports or battery capacity?
Convertible or conventional?
Apart from the size, your next decision is likely to be: do you want a 2-in-1 laptop? Basically that boils down to whether or not you want to use the device like a tablet.
Windows-based hybrids have been around for a while and some of them – like the Microsoft Surface Pro – have matured into very flexible devices with few compromises. However, you'll pay a premium for these and budget 2-in-1 laptops often involve significant compromises, such as the processor, memory and storage.
Manufacturers use a range of methods to allow 2-in-1s to switch between laptop mode and tablet mode, but they basically come down to two types.
In the first type, the keyboard is detachable or, like the Surface Pro, built into the cover. This means the core device is lighter than the second type, and is probably the better option for those who intend to regularly use it in tablet mode.
The second type is more like a conventional laptop, but the screen can be flipped 360 degrees. These are generally more comfortable and stable when used on your lap like a regular notebook. But the hinge provides a lot of flexibility in how you position the screen, including a 'tent mode' which is ideal for one-on-one presentations or watching movies.
If you mainly want to use the device as tablet, however, don't overlook the third option:  Buying a real tablet, like the Apple iPad Pro, along with a keyboard.
Screen
After the screen size, the next specification you'll probably consider is its resolution. The minimum these days seems to be 1366 x 768 pixels and really that's fine for most business applications.
As the price point increases, the resolution is typically upped to Full HD (1920 x 1080 pixels), Quad HD (2560 x 1440 pixels), Quad HD+ (3200 x 1800 pixes) or even 4K (3840 x 2160 pixels). These ultra-high resolution screens can be incredibly sharp and useful for design and other high-end applications (not to mention Netflix) that can make use of the extra pixels. However, there is a trade off with battery life.
The screen technology also has an impact on the picture quality. Most laptops these days use LED LCD screens, but better quality displays often use a technology called IPS (in-plane switching), while a few models are starting to use the OLED (organic light-emitting diode) technology found in some high-end TVs.
Laptops are increasingly including touchscreen displays because of Windows 10's support for this feature. This is obviously essential for 2-in-1s, but for traditional notebooks it's useful rather than a must-have.   
Processor and RAM
Arguably, the internal specifications matter more now than ever before. That's because there's such as wide range of laptops and price points on offer.
Entry-level 2-in-1s, for example, typically come with a low-end Intel Celeron or Atom processor and a stingy 2GB of RAM. These are fine for web browsing, email, short documents and cloud applications, but not much else.
If you want to do more, make sure you get at least 4GB of RAM and ideally 8GB if you use resource-hungry applications like video or photo editing, or like to run multiple applications simultaneously.
In terms of processing power, the next step up from the entry-level chips is Intel's Core M or Y range, followed by Core i3, mid-range Core i5 and high-end Core i7. Just bear in mind that upping the processing power often has an impact on battery life.
Whichever Intel processor you choose, it's generally recommended to buy the latest seventh-generation (or 'Kaby Lake') Core chips. These are faster and more power efficient than the previous generation chips that you will still find in some laptops still being sold.
AMD A-series processors are also sometimes used in budget and mid-range laptops and they're generally fine.
No doubt you're mainly interested in using your laptop for business, but if you do want to play games after hours, you'll probably want to look for a dedicated graphic chip, like the NVIDIA GeForce GTX 1050.
Storage
Many laptops – and pretty much all 2-in-1s and ultraportables – now use solid state drives (SSDs) instead of traditional hard disk drives (HDDs). This makes them significantly lighter and faster, though with less capacity – typically ranging from 64GB to 256GB of storage.
This is another component that entry-level 2-in-1s tend to scrimp on, with some offering a woeful 32GB of storage. If you can't stretch your budget beyond one of these, make sure it at least comes with a slot for an SD card so you can add removable storage.
Not all SSDs are the same, though. For example, PCIe (Peripheral Component Interconnect Express) NVMe (Non-Volatile Memory Express) drives are significantly faster than standard SATA (Serial AT Attachment) drives.
Similarly, many laptops no longer come with DVD drives to keep the weight down. If you want one, you'll have to go for a full-size 15-inch laptop or buy a separate portable optical drive.
Battery life
Like size, battery life isn't particularly important unless you're on the move. Having to plug into the mains when visiting clients or getting some work done in a cafe or airport lounge can be annoying or even impossible, so look for models featuring a battery that will go the distance for you.
Battery capacity is measured in milli-ampere hours (mAh). However, while a higher-capacity battery will last longer in any given laptop, it's not a reliable way of comparing notebooks. Other factors, such as the type of processor, screen size and resolution, and how well the system has been optimised, also play important roles.
Manufacturers often provide a rated battery life. These need to be taken with a grain of salt because the manufacturers have often done the testing themselves using different techniques – although you could perhaps use the ratings to compare two models from the same maker.
Some notebooks have swappable batteries allowing you to carry two for, say, long flights. But being able to rely on one higher-capacity battery is more convenient. 
Keyboard and trackpad
There are three main reasons for picking a notebook over a tablet: you need to run one or more applications that aren't available on your preferred mobile OS, your work pattern is best served with a larger screen, or you do a lot of typing and you'd prefer a proper keyboard.
For those in the latter category, we strongly recommend buying from a physical store where you can check the feel of a keyboard before you buy, or from an online store with generous return privileges. Key travel has been sacrificed for thinness on just about every recent model, but the hard-to-define 'feel' can vary significantly between models.
A backlit keyboard can also be handy, particularly if you sometimes work in low light, such as overnight flights.
Don't underestimate the importance of the trackpad either. A small trackpad that lacks sensitivity can soon become a real chore to use.
Connectivity
Requirements differ, so rather than be prescriptive we recommend thinking about the connections you need. A notebook without Wi-Fi is practically unknown, but if your wireless router handles 802.11ac you'll probably get better network performance from a notebook with that capability, although 802.11n will still work. If you sometimes need or prefer to connect via Ethernet, is the interface built in or do you need a separate adaptor that may cost extra and can be easy to lose?
Video connections are important for some business uses, especially giving presentations. Look for an HDMI port for easy connection to reasonably modern screens and projectors, or a DisplayPort for greater flexibility (with the right adaptors, things like connecting one DisplayPort to dual HDMI displays are possible).
Check the right type of ports are included to connect the peripherals you routinely use, or be prepared to replace one or more of those devices.
Check the number of ports too. The latest MacBook, for example, comes with a single USB Type-C port for both charging the unit and connecting peripherals. That may not be an issue for many people, but it won't suit those who want to, say, charge and back up to an external drive at the same time.   
Durability
While relatively few small businesses need ruggedised notebooks there's something to be said for one that doesn't need to be treated with kid gloves, so it could pay look for evidence of durability such as compliance with relevant MIL-SPEC or other standards.
Conclusion
Our final tip is get independent advice, such as reading the reviews here on Business IT. But try them yourself if possible in a variety of physical stores, using the keyboard and trackpad, having a close look at the screen, and taking note of the specifications and details such as the number of ports.
If the retailer doesn't let you try a laptop in store before buying it, or if the specifications are too vague, then you might be better off trying somewhere else.
This feature includes content from best laptops and best Chromebooks articles that originally appeared at alphr.com, and a best laptops article from IT Pro.