Want to get your own product manufactured? An Australian business tell us what's involved in getting it made in China and Australia.
When we read that local business 4Cabling was in negotiations to take over a local manufacturing plant instead of getting all its products made in China, we wanted to know more.
What is the benefit in having your product made here in Australia? And anyway, what's actually involved in getting a product made in China?
4Cabling Group has over 1,500 products in its range with annual sales of around $8 million. They stock cabling, cable management products and server racks - mainly supplying online to electricians and installers as well as large companies and government departments.
For the home, they also have CableManagement.com.au, an online store offering home-friendly cable management products such as cable clips wraps and covers, as well as related items including phone chargers.
Since its launch in 2006, the company has sourced most of its products from China and subsequently added some local production capability.
But the locally-made range is likely to grow during 2013 as managing director Nicole Kersh is negotiating the acquisition of an Australian manufacturing plant to increase domestic capacity.
But first things first: how did they go about getting their products made in China in the first place?
Finding a manufacturer in China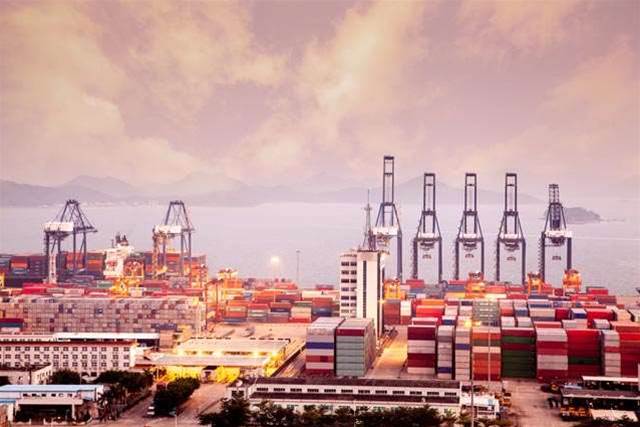 [Photo: stock]
Selecting 4Cabling's two Chinese manufacturing partners was not a simple task, Kersh said.
The combination of cultural issues and the need for products that consistently meet quality standards meant care was necessary.
She started with a web search, "but we didn't know exactly what we were looking for." The problem was that the quality of a company's web site didn't necessarily relate to the quality of its operations.
So the next step was a visit to a trade show to investigate the quality that various potential suppliers were delivering. Kersh wasn't prepared to tell us the name of the trade show though.
Having established a shortlist, 4Cabling then visited the factories armed with test equipment to check that random samples met the required standards.
Before making a final decision, the company spent three months at the chosen factory with the help of a translator to stringently check that quality procedures were being followed, and that the company really had the quality certification it claimed.
Finding the translator was a lucky happenstance: "We met when I initially started looking for manufacturing partners in China. I met the translator and it just worked," said Kersh. "There are so many options available and the Hong Kong Trade Development Council (HKDTC) are very helpful and keen to provide assistance."
Doing business with China
The partnership with the first Chinese company has now been in place for six years. "We have a really good relationship with them, and a really good quality record," said Kersh.
But there are no short cuts, she warned: you need to know exactly what questions to ask "down to the smallest things" such as checking that machines are calibrated using the correct procedures and ensuring that cheaper grades of plastic are not substituted for the type you specified.
It is important to continually work on the relationship to maintain quality. 4Cabling employs its own quality controller at the factory, and every cable is tested before dispatch.
Now the relationship is well established, ongoing management involves a daily Skype chat to keep her in contact with the factory, and three or four visits per year.
The products are warehoused at the port and manufacturing hub of Ningbo (just south of Shanghai) and in Shenzhen (on the Hong Kong border).
"A lot of importers and manufacturers get burned" by failing to take similar steps, she suggested, adding that the cost of quality should be considered an investment in the company's future.
Picking the right overseas manufacturing partner is "no small feat," Kersh observed.
It is especially important for an online business to ship quality products as any returned goods eat into profits and "it's such a competitive market you don't get second chances."
The challenge: get custom-made cables manufactured in one to two days
Kersh told BIT that the aim in bringing some production to Australia was to balance price with offering good turnaround times for special orders. For example, quick turnarounds are needed for the business the company is getting as a result of the NBN rollout.
Local contractors who are carrying out in-premises wiring for homes and businesses connecting to the NBN need custom-made cable sets, and they need fast delivery. Local production means 4Cabling can supply within one or two days rather than the two weeks needed for offshore manufacture.
Other local operations include the manufacture of custom made cabinets (it's just too expensive to produce most of the steel cabinets in Australia, Kersh explained) and low-volume customisation of other products.
"We do this so that we can provide small-scale custom solutions in a short time frame. It's not necessarily cost effective - aside from freight savings - but it's more important to us to provide time efficient solutions," said Kersh. "At 4Cabling, cutting down the long lead times that are typical of our industry is something that we are very proud of."
If the planned acquisition goes through, the company will be able to move into higher-volume Australian production, such as supplying telcos with cable sets, as well as diversifying into the manufacture of industrial and other specialised cables.
Why China and Australia?
"Our strategy to increase local manufacturing is not because we have concerns about the quality of manufactured goods in China. The reason we want to manufacture locally is simply to shorten lead times and to provide a cost competitive advantage for customers who require smaller quantities," Kersh said.

"I can't see us pulling out of China at any stage in the future. They are brilliant at what they do, we have built strong relationships with our manufacturing partners and have no reason to relocate all our manufacturing on shore."
How would she sum up the decision?
"It's all about assessing what's right for your business. For us, there was no way we could provide the product range or cost savings we do now if we'd tried to get it all done locally," she said. "Australia is not a manufacturing economy. If you want to scale quickly, most businesses in our situation have no real choice but to look to Asia."
Most of 4Cabling's competitors have a business model based on offshore manufacturing with a local sales team, Kersh said. "We find this is ok for larger products, particularly when customers are happy to expect a longer lead time. At 4Cabling, our strategy is to offer flexibility without the inflated prices."
[Main article image: stock]