Not sure whether LinkedIn is worth bothering with? Here are five LinkedIn "groups", who uses them and why.
You might think of LinkedIn as a giant repository of CVs and a place to subtly send signals when you are looking for your next job opportunity. There's more to it, though.
For example, there are LinkedIn Groups - they are a way for you and like-minded professionals to reach out and network with peers, clients, industry participants and even competitors. If you're lucky you might even identify prospects and partners and perhaps get early access to key industry news.
We were curious to see what some of the more vibrant LinkedIn Groups look like, so we've listed five below.
Tip: the LinkedIn search facility is a bit too precise, which makes it tricky because people tend to give their groups all kinds of names. Better to use the browse function, which is a little harder to find - here's the link to get you started that will drop you into the Australian list.
This is the most vibrant and successful of the local LinkedIn groups and a great resource if you work in or supply the sector.
Rich with news and research, and with everything from weighty whitepapers about omnichannel strategies to quick and instinctive reactions to initiatives like the recent Click Frenzy event, the group founded by Andrew Jones has over 3,00 members, which is large by Australian standards.
It's a closed group - which means you need to apply - but according to the group managers, membership is open to all segments of the Internet retailing community "including professionals from pure-play web merchants, retail chains and stores, e-tail start-ups, consumer brand manufacturers, mail-order houses, and e-retail solution providers."
The group's membership list is public to other members of the group and a quick perusal gives you access to a who's who of Australian online retailing community.
There are also some excellent international LinkedIn groups in this area that shouldn't be overlooked. Three of the best are Internet Retailing and Retail Industry Professionals, which are very similar to the Australasia Online Retailer group, but larger and international in outlook. There is also the Fashion Marketing and Digital media group, which is an online retail niche with a very active and social community.
If you sell into your local manufacturing sector, or if you are a manufacturer yourself, then this is one of the more vibrant industry groups in terms of the commentary it garners and the seniority of its contributors.
It was founded in 2011 by long time innovation-policy writer and commentator Peter Roberts, a former Financial Review journalist and BRW editor. The group is designed for owners, directors, executives and managers working in the manufacturing industry. It also serves professional service providers, researchers and thought leaders in the media, consulting and academia. It also provides an interactive forum for those involved in public policy development as it affects manufacturing industry.
Manufacturing is an industry which often gets a bad rap in the media – at least according to many industry participants – and the forum provides them with a place to share unfiltered views.
"While this was a risk as manufacturers are by definition getting on with a very tough job, it has hit a nerve with like-minded individuals and attracted a larger number of frontline managers and leaders than I expected," Roberts told us when we asked him why he set it up.
The future of the automotive industry, government policy towards manufacturing and developments such as 3D printing and 'manufacturing as part of a service' generate the most interest. The biggest response (60+ comments) was to a blog Roberts wrote from Seoul on that country's integration of manufacturing policy as a driver of economic development and hence creator of national security.
If manufacturing matters to your business then this group is a great way to keep up with current debate and identify leaders and influencers. You might also want to try GE's Australia and the Industrial Internet and the Australian M2M (machine to machine) community.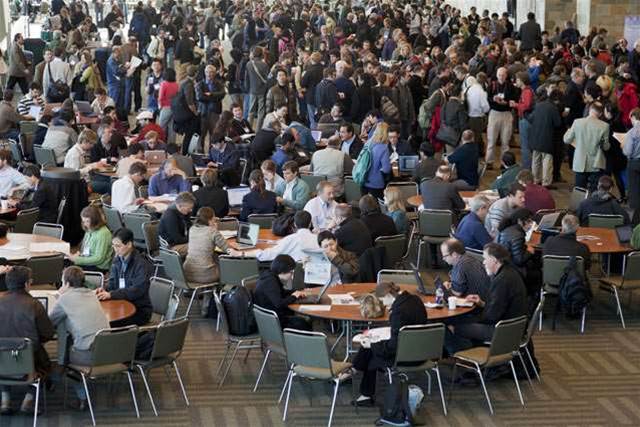 One of the real strengths of LinkedIn Groups is the power to mobilise local commercial communities. The Sydney Networking Group is a great example of this. It was set up as a way to enable Sydney's business people to connect, but the real appeal of the group is that it is full of small to medium business owners offering advice and insights to their peers.
The subject matter covers everything from where to get the best business cards or flyers made, to tips on making the most of networking events, right up to major research reports into business trends from companies like IBM.
Members also share helpful tips with each other. One member's post about using Facebook, Twitter and LinkedIn to drive sales drew a response from a social media training expert who went to the trouble to examine to poster's web site and offer some tips. He gets some free advice and she gets a potential sales lead.
While this group has a generic focus there are other much more specific groups such as the Brisbane Creative Industries, which has 600 members who share information about upcoming events, grant applications and relevant news.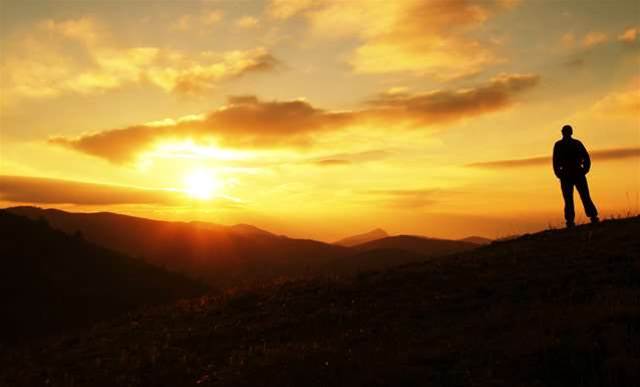 Got a great idea with real sales potential, but you need money to help you to commercialise it?There's a Linkedin group for that. The Australian Association of Angel investors provides timely insights into who has money and the kinds of investments they are looking for, even though that may not have been the original intent of the group.
It was originally set up as an industry association forum to share ideas related to the "advocacy" of "policies and approaches" that recognise the "contribution of individual investors to entrepreneurial expansion in Australia."
However the news feed is full of stories about new funding programs, investors conferences and advice from inventors and funders alike to help you tailor your pitch.
A short and recent discussion about the launch of Kickstarter in Australia is a good example of the vibrancy of debate and the breath of opinions. I found four possible crowdfunding options for my business in that discussion alone.
Founded as a thought leadership service to assist technology-based small to medium enterprises, the site has grown to over 600 members since it was formed two years ago by Bradley Birchall.
The real advantage of this group comes from the advice its members post about everything from capital raising, managing staff, upcoming industry awards and tips for improving cash flow. There's nothing quite like the real life experience of industry practitioners to give you insight and encouragement into your own business.
This is a fairly busy group with updates just about every day and a diverse group of participants. And, unusually for Linkedin, it is especially strong in Victoria with the majority of members being Melbourne based. As you might expect it has a strong technology focus with at least 40% of members involved in the IT sector.
Do you have a favourite business related LinkedIn Group? You can add your comment below.
Andrew Birmingham is the founder of Which-50.com. He writes about technology for Haymarket Media.