Never heard of a NAS box? Click here to see why they're so useful.
Just about everyone, from individuals at home to people working in a small business office, needs all the storage space they can handle.
One of the easiest ways to get more data storage space is with network attached storage, or NAS. A NAS is a small computer built for storing and serving files over a network. NAS boxes are generally quiet, power efficient and relatively inexpensive.
There are a number of NAS boxes available all from brands such as Synology, QNAP, Thecus, Netgear, Seagate and plenty of others.
A NAS allows you to automatically backup and share files from or to any PC on your network.
Some NAS boxes allow you to add more hard disks as you need more storage space, USB ports for connecting and instantly networking external hard drives or printers and the ability to use a computer with a Web browser to browse the contents of the NAS and copy and move files.
At their most basic, NAS devices are often used to backup your essential data. But that's not the only useful thing they can do.
Here is a summary of four useful functions you might not know your NAS is capable of. Keep in mind that some of these functions are simple to use, others require more know-how.
Turn your NAS into a virtually unlimited cloud storage service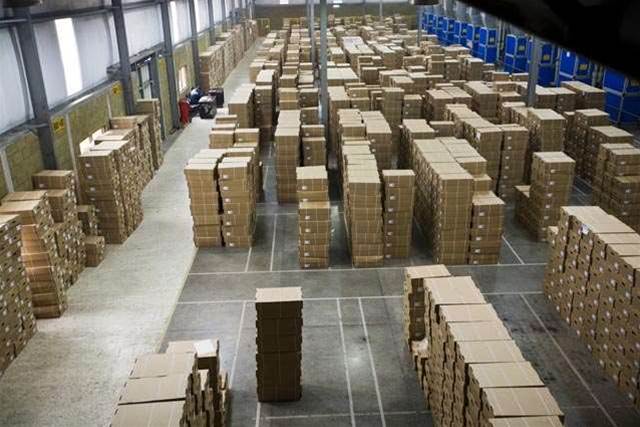 With a NAS you get all of the benefits of a cloud storage service like Dropbox or Google Drive, such as automatically syncing file changes across all your devices and PC's, without the storage caps and expensive ongoing costs.
Using a NAS also provides speed and privacy benefits of storing all of your data locally on a NAS as opposed to a cloud storage service like Dropbox or Skydrive where your files are stored on a server somewhere overseas.
The offline viewing function means you can edit files stored on your NAS anytime even without an Internet connection. Once Internet access is resumed, all changes will be automatically synced to the NAS.
You can have round the clock access to your files no matter where you are on the planet by enabling the Dynamic Domain Name Server (DDNS) function on your NAS.
Think of it as having your NAS and all its applications in the cloud, accessible from anywhere at any time. DDNS also assigns the NAS a simple and personalised URL making it very easy to access your NAS remotely.
When you first setup your NAS, you will only be able to access it from within your local network. To setup a DDNS, you can use the simple wizard interface built into the NAS. Some will even complete your routers firewall configuration (port forwarding) for you as well.
I used Synology's EZ-Internet Wizard and entered the model of my router when prompted. It supported my router so it automatically did the relevant port forwarding for my NAS.
Edit and send those important documents to a client, using your phone
So, you can now access your NAS on the go, but what if you need to send that all important report that's stored on your NAS to a client or co-worker and you only have your smartphone or tablet with you?
Thankfully, most NAS manufacturers have released apps that allow you to copy, move, delete and share the files stored on your NAS via your smartphone/tablet in addition to allowing you to backup files from your mobile device.
Basically, all the NAS functions you would normally be able to perform with a PC, you can also do with your mobile device.
I use Synology's DS (Diskstation) File app regularly on my daily commutes to review and edit documents stored on my NAS with my smartphone.
Similar apps are also available for other NAS boxes such as QNAP (QFile and QManager) and Netgear (ReadyNas Remote).
Print from your phone or tablet
What if you could print something not only your PC but also from your smartphone or tablet?
Most modern NAS boxes have built in support for Google's Cloud Print software and by enabling this option within the Print Server setting of your NAS, the office printer will immediately be accessible over the Internet.
You can print from a phone or tablet either by using Google Chrome or the Google Docs app on your smartphone or tablet. Alternatively, email the document from your mobile device to the unique email address for your printer generated by Google Cloud Print.
While we are on the topic of using your NAS as a print server, don't forget that a NAS can be a print server for virtually any USB-based multifunction printer as well. This means there's no need to purchase an expensive printer that comes with built-in network capability.
Connect your printer to the NAS box via USB and enable the print server option within the web-based NAS manager. Once the NAS has detected the printer, it will automatically find the suitable driver to install. After the driver has been installed you will have a printer that will be accessible to all of the computers on the office network.
Easily share large files with clients
Need to get a large file to a client? You won't find much success in emailing files that are greater than 10MB.
You could use file-sharing sites such as YouSendIt and Dropsend, but these services have file size limitations that require you to pay a subscription fee to remove. These services also require you to upload the relevant file, which depending on the size of the file can really take a toll on your Internet bandwidth.
With a NAS, you can do this by setting up a shared folder with the person you want to share the files with.
By utilising the shared folder function of your NAS, you have the flexibility of limiting access to specific users, preventing unwanted changes from other employees that also have access to the NAS. In addition, the shared folder has built-in version control and will backup a number of previous versions of a file, so that you can restore with a click to ensure files are never accidentally overwritten.
To enable share folders and offline viewing, enable the option within the NAS web management interface. Every NAS manufacturer calls this functionality something different but it would usually contain the word "cloud" in the name.
The second and perhaps easiest way is to generate a share link directly from your NAS that you can than email to the client.
For greater security, you can password protect the file and setup a validity period so that the link is automatically taken offline after a defined period of time.
To generate a share link, right click on the relevant file on your NAS and select "share file links". Enter a password and validity period and then copy and paste the generated link into an email.

Krishan Sharma has tertiary qualifications in IT, Multimedia and Business Management and ran his own IT consulting business for more than five years, servicing small business as well as government and tertiary institutions, as well as working in digital marketing. He is now a Brisbane-based freelance journalist for variety of technology-focussed publications including BIT (Business IT), iTnews and PC & Tech Authority.