Ultrabooks have breathed life back into the PC. In this feature group test, we review seven of the ultra-thin laptops.
Reviews in this Group Test
The Ultrabook is Intel's vision for the future of mobile computing. Lightweight and long-lasting, yet also powerful and feature-packed, this new breed of laptop is one part ultraportable, one part desktop replacement, and 100% desirable.

Earning a place in this elite category is no mean feat. Manufacturers are expected to squeeze powerful (Intel) processors, SSDs and serious battery life into laptops that are less than 21mm thick. Not only that, but they have to do it to a budget: Intel's desire to appeal to the mainstream means the first flush of Ultrabooks in Australia cost anything from $1055 right up to $2799.

So far, though, they all have one thing in common: they're just a little bit gorgeous. Doing away with the optical drive and slicing the chassis to a mere sliver works wonders for a laptop's appearance, and even the dowdiest Ultrabook looks rather svelte. One thing they're not, however, is identical, so it's worth taking a closer look before reaching for the credit card.

With Intel's low-voltage Core processors at the heart of this new laptop breed, you might expect underwhelming performance. That, however, simply isn't the case. The standard specification for an Ultrabook is a low-voltage Sandy Bridge Core i5 processor, 4GB memory and a 128GB SSD – a combination that makes for great all-round performance. Some manufacturers, such as Acer, have produced more affordable models with Core i3 processors and mechanical hard drives alongside smaller SSDs, and these are certainly worth considering if your budget is particularly tight.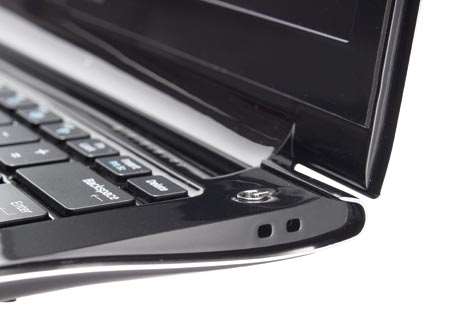 'Portability without compromise' is the unofficial catchcry of the Ultrabook format
Not all SSDs are created equal, however. The sequential read speed graphs on the next page show that some are much quicker than others. While a fast SSD won't make your applications run faster, it will definitely help them load more quickly. And if you're intent on working with huge video clips or music projects, the fastest SSDs here will make their presence felt.

All but one of the models here are based around a 13.3in chassis, so there's plenty of room for a good-sized keyboard and comfy touchpad: anything less is simply unacceptable. Many of the forthcoming Ultrabooks have aped the glass touchpad of Apple's MacBook Air and entirely done away with physical buttons.

In fact, the sole criticism of the current crop is that only one manages to squeeze in a high-resolution display. While we can understand manufacturers partnering 11.6in screens with 1366 x 768 pixel resolution panels (anything higher would result in uncomfortably tiny text), there's no such excuse with larger models. Asus' Zenbook UX31 bucks the trend by opting for a 1600 x 900 panel, and it's all the better for it. We hope other manufacturers soon follow suit.

The final hurdle is one of connectivity. Most Ultrabooks squeeze in at least one USB 3 port – essential for high-speed data transfer – but full-sized video outputs and Ethernet sockets are at a premium, and several skimp by settling for single-band 802.11n wireless networking.

Pay close attention to the feature table opposite if you want the full lowdown for every model on test.

HOW WE TEST
All seven laptops have undergone our suite of Real World Benchmarks, which measure each laptop's all-round computing performance. We also run through three iterations of our Crysis tests, each at progressively tougher settings, to evaluate each laptop's ability to play the latest games.

BATTERY LIFE

To give accurate battery life figures, we run two tests. In the light-use test, we optimise the system settings for the greatest power efficiency – Windows' power profile is set to Power Saver mode, and screen brightness is set as close to 75cd/m2 as possible using an X-Rite i1Display 2 colorimeter. We then disconnect the mains and run a script that scrolls through a variety of web pages until the system shuts down.

For the heavy-use test, we change Windows' power profile to High Performance and set the display brightness to maximum. We then disconnect the mains, setting Cinebench's 3D renderer looping constantly until the battery is completely drained. With Cinebench 11.5 pushing every CPU core to 100%, this test provides a worst-case figure that you can expect under the most strenuous of conditions.

HANDS-ON TESTING

Each laptop is evaluated for the quality of its features, build quality and design. The range of connectivity is taken into account, including network capabilities and hard disk capacity, as well as features such as physical switches to disable wireless networking or temporarily disable touchpads while typing.

We test the quality of each laptop's display with our colorimeter, measuring the brightness, contrast ratio and colour accuracy, and use a selection of test images and videos to look for issues such as poor viewing angles or slow response times.

For items that can't be measured objectively, such as the build quality, speakers and keyboard, points are awarded by two members of the PC & Tech Authority team, and the results averaged.

Ultrabooks - Feature Table

Click to enlarge