Reviews in this Group Test
Accounting software buyer's guide
While our reviews provide a useful reference when deciding which accounting application to choose, every business has different needs.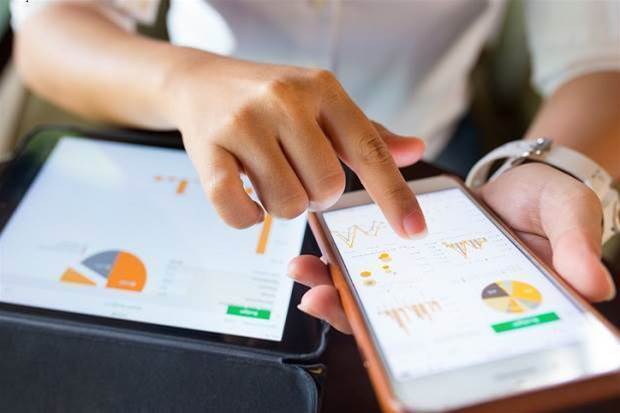 Here are six key questions that only you can answer when making the decision.
1. Manual accounting or software?
Paper-based or spreadsheet-based systems suit some simpler businesses. "Manual can be cheap, and easy to handle if the requirements are basic," says Kelvin Deer, director of PT Partners and of the Australian Bookkeepers Network. "But if you hand over a shoebox of records and expect your accountant to turn it into a pristine set of accounts, that could be an expensive exercise at $150 to $200 per hour," he warns.
Accounting software has also two big advantages over manual systems.
It can reduce the data entry load thanks to bank feeds, an approach that means transactions on your various bank accounts automatically appear in your books, so you may never have to record a phone bill or rent payment again (though things aren't quite that simple when invoices include a mix of taxable and non-taxable items), and customer payments will automatically be reconciled with your invoices.
Secondly, automated report generation makes it easy to get an up-to-date view of the state of the business and saves a lot of time when preparing the BAS.
"Some businesses simply don't want additional reports," observes Deer. "That's surprising when you consider the failure rates among small businesses – you'd think they'd want to know how they track quarter on quarter for sales, profit margins, cash flow, or whether their expenses are increasing. Working with a bookkeeper or accountant on regular reporting could bring about better outcomes."
2. When and how should I set up the software?
It's important to go about things the right way. "The [best] time to set up your accounting software is when you start a business. It's the first thing you should do after getting an ABN," says Debra Anderson, owner of Anderson Tax and Consulting.
Even if you plan to do your own bookkeeping, "make sure it's setup professionally," she advises. "It's not a big task, and once it's done properly you can mind your own business. But get it wrong and you'll be reporting the wrong figures in your BAS and income tax returns, as well has having an erroneous view of how your business is performing."
3. How complex is my business?
Accounting software becomes increasingly beneficial as the business gets more complicated. It makes it easier to track how much customers owe you, and bank feeds reduce the risk of overlooking expenses, especially when credit or debit cards are used.
"Every small business person pulls out their wallet and buys things on an almost daily basis. They can claim back the 10% GST and the expense is tax deductible, but only if it gets into their books," observes Anderson. "We small business people are time poor, and this type of automation helps ensure the accounts are up to date and increases the likelihood of everything being captured and claimed."
4. Desktop or cloud-based software?
Cloud-based accounting systems make it easy to work anywhere there's an internet connection, your accountant or bookkeeper has instant access to your records, and they're easier to integrate with other cloud applications such as point-of-sale, employee scheduling and advanced inventory systems.
"Cloud products are especially handy," says Ben Vojtisek, a partner at BJV Accountants. "If a client keeps their books up to date on a regular basis, we can log in, print out a set of reports, work on them quickly to get a good idea of how the client is going at that point in time, and then project to the end of the financial year to advise them of their likely tax outcome."
And if a client has trouble tracking down a bookkeeping error, "we can log in and fix it without delay," he says.
5. What features should I get (and pay for)?
Don't think you have to use a system that includes all the bells and whistles. Payroll is only necessary if you have employees; if you don't charge for your or your employees' time, you don't need time tracking and billing; and you don't need inventory if you don't keep stocks of goods (and if you do, it may not be an essential feature).
Indeed, if you run a strictly cash business, cashbook software may be all you need. It's simple and relatively cheap, but usually provides a limited range of reports and lacks capabilities such as budgeting.
A problem with accounting systems is that you may need to pay for features you don't need just to get those you do.  For example, to get payroll for more than one person with Xero you need the plan that also includes multi-currency support and an unlimited number of transactions.
6. Do I need specialised software?
Whatever features you do require, don't choose a product on the basis of ticking the boxes. Take time to check that the system really does suit your business. And don't restrict your search to the big names – small businesses in industries such as manufacturing, retail, hospitality or construction may be better served by industry-specific software.
"I have a client that manufactures forklift components," says Deer. "They have 4,000 stock lines, so they've worked with a software developer to evolve its software to cater for that many lines."
"And where a property developer's needs are almost always met by generic software, a company in the construction industry has far more specialised needs and therefore may require more specialised software."
Need more details on the applications? We reviewed six of Australia's major small business cloud shystems: MYOB Essentials, QuickBooks Online Plus, Reckon One, Saasu, Sage One and Xero.
Next: our conclusions.
– Additional reporting by William Maher